See the Roles We're currently Offering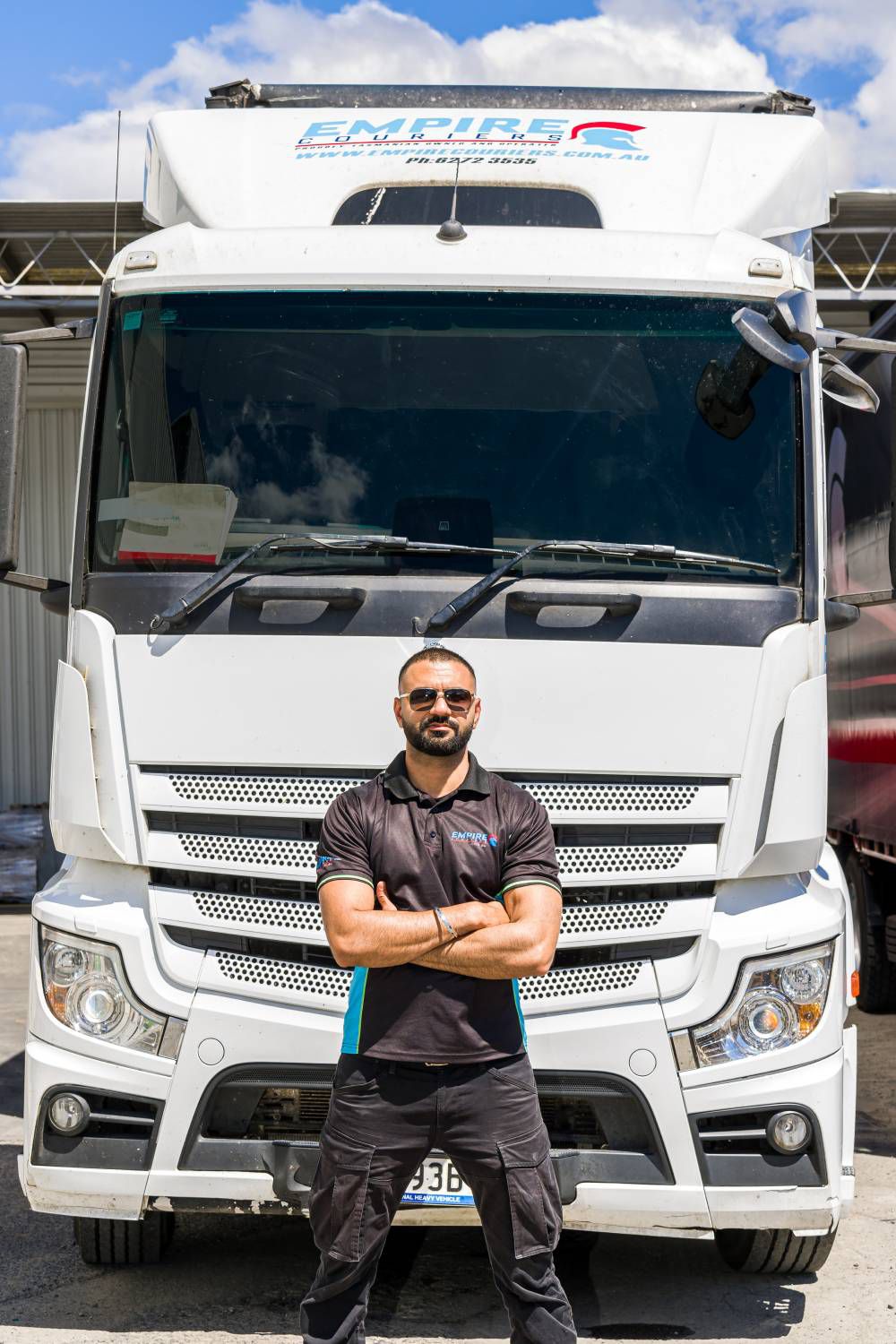 Opportunities
Driver Team
At Empire Couriers, our drivers play a pivotal role as the ambassadors of our company. They are the driving force behind outstanding customer experiences, delivering market-leading service while upholding our core values in every interaction. As a driver with us, you'll engage with customers daily, ensuring the seamless delivery and collection of parcels, connecting businesses and individuals across Tasmania and wider Australia.
Why Drive with Empire Couriers?
Growth Opportunities: We invest in our drivers' development, providing opportunities to enhance skills and advance in their careers.


Supportive Environment: You'll be part of a collaborative and supportive team, where your contributions are appreciated and acknowledged.


Cutting-Edge Technology: Our drivers have access to state-of-the-art tools and technology that streamline operations and enhance the overall experience.

If you're ready to hit the road and make a difference while showcasing your skills as a driver, Empire Couriers welcomes you to join our family!
Opportunities
Warehouse Team
At Empire Couriers, our operations team is the backbone of our success, and behind the scenes, our dedicated warehouse team play a crucial role in ensuring the seamless movement of freight through our depots. They handle each shipment with utmost care and precision, enabling us to fulfill our service promises and deliver unparalleled customer satisfaction.
An Integral Role: You'll become an indispensable part of our operations, contributing significantly to our company's success and our customers' satisfaction
Professional Growth: We foster an environment that encourages personal and professional development, supporting your journey through your career.
Team Spirit: We're a tight-knit team, working together to achieve common goals and exceeding expectations.



If you are driven, motivated, and ready to make a difference, we invite you to join our exceptional team and embark on a rewarding journey with us.