ABOUT US
Empire Couriers
Empire Couriers is a Tasmanian owned and operated company providing quality, logistics solutions. We have been proudly serving the Tasmanian community for more than 10 years, offering local, reliable and efficient services.
Empire Couriers are a business-focused, full-service logistics company, offering all aspects of inventory management including warehousing, 3PL, Pick/Pack and Transportation, all within our own network. We specialise in Tasmania-wide and trans-Bass Strait freight services delivering anything from small parcels and oversize freight, to full containers of bulk freight.
At Empire Couriers, customer satisfaction is our top priority, and we aim to exceed expectations with our commitment to professionalism, reliability, and efficiency. Our experience serving Tasmanian businesses provides us with essential local knowledge of locations, routes, driving and weather conditions that are unique to Tasmania. This enables us to realistically and confidently deliver services as required by our customers.
We have warehouse and distribution centres in the major regions of Hobart, Launceston and Devonport, as well as Altona in Victoria offering storage and 3PL services. Utilising our own fleet of vehicles, Empire Couriers are able to provide a seamless, fully transparent and fast logistics offering, while retaining our personal customer service.
With 1.3 Million freight movements under our belt, 12,000 cubic metres of customer goods currently in storage, and over 5,000 businesses served, we have the experience to manage your inventory.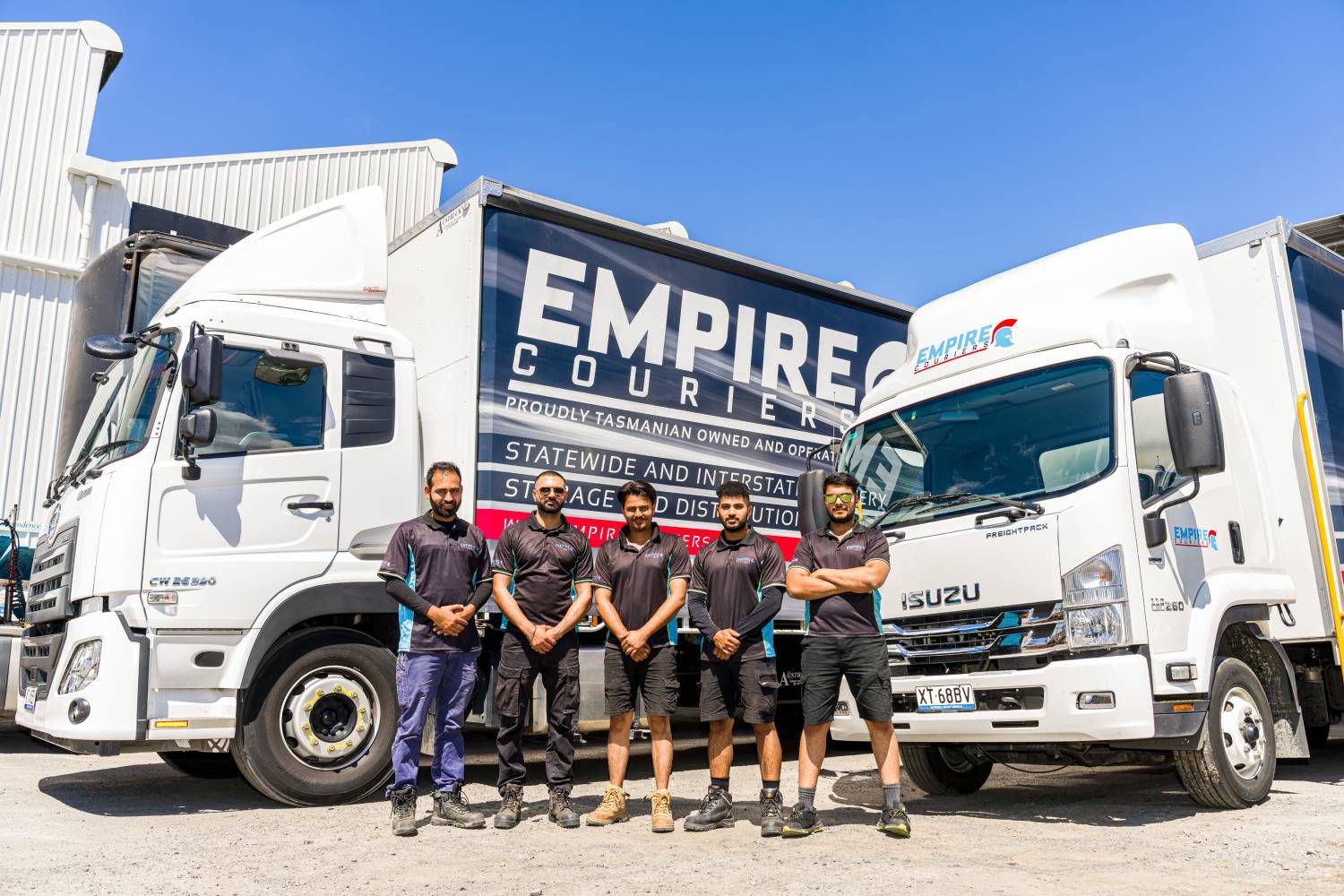 OUR LOCATIONS
Warehousing where you need it, for fast delivery